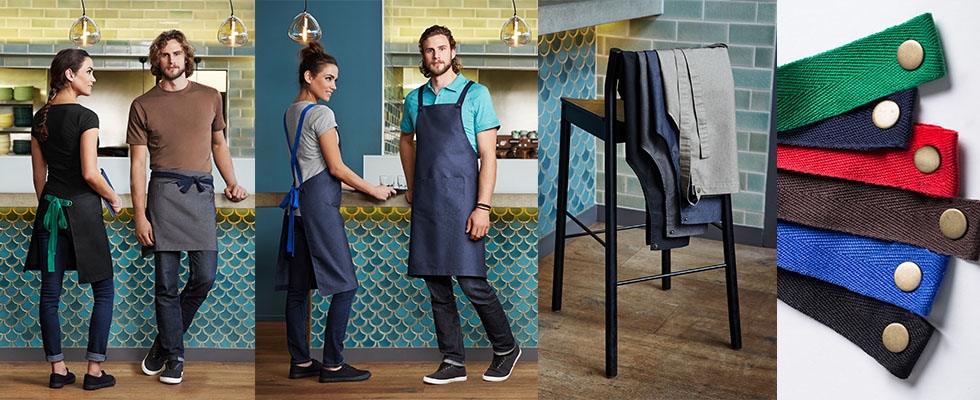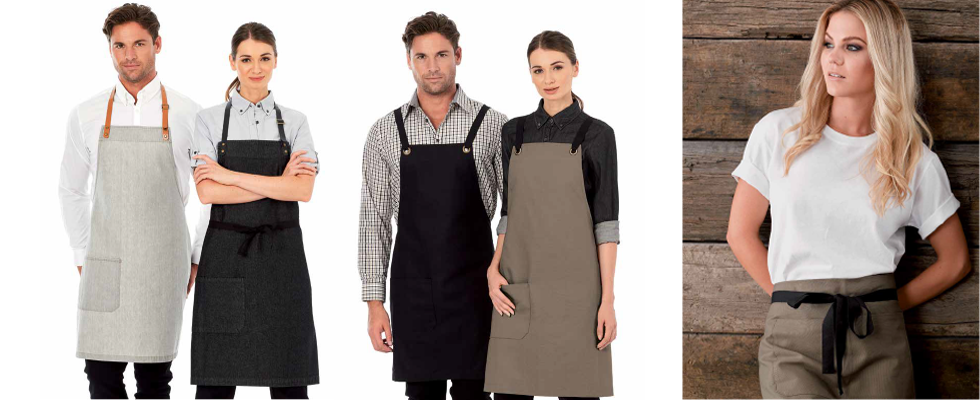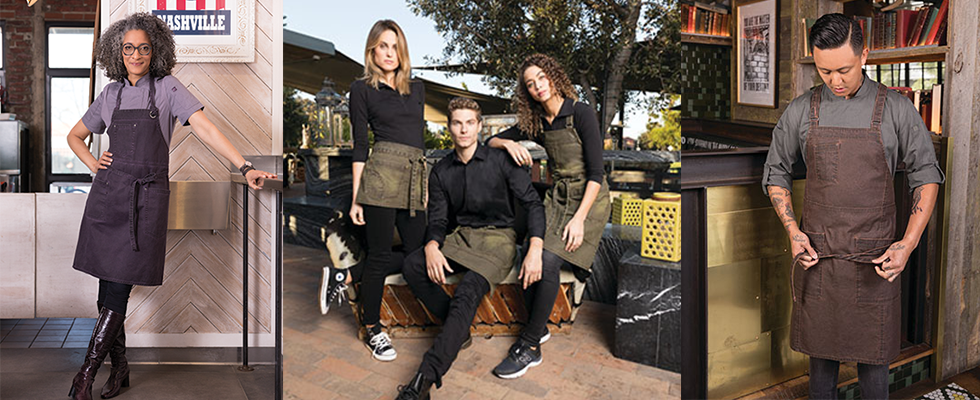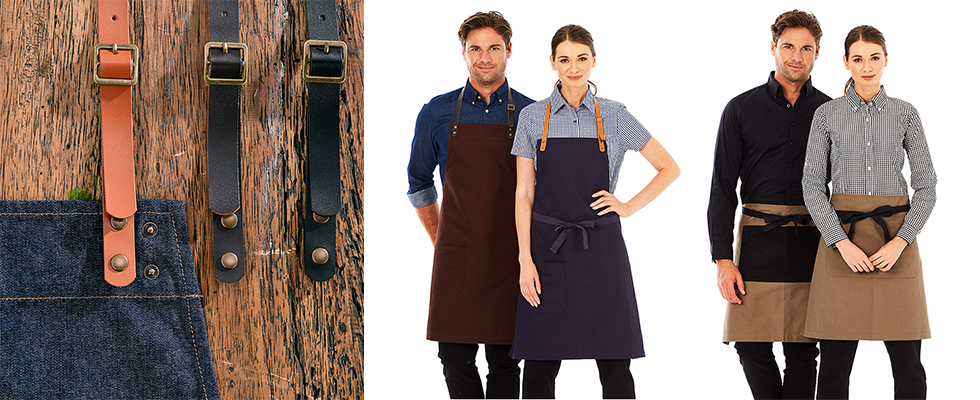 Aprons
Clothing Concepts specialises in the manufacture of designer aprons. We tailor each new style utilising our broad range of existing patterns in order to meet each clients' design requirements.
Details such as Pocket shape and size and button or stitch color are all considered.
Visit the showroom to view a large selection of samples as well as fabric books and catalogues for inspiration. If the budget doesn't stretch we also offer many styles from stock ("off the shelf") ranges that we can embroider or print or work back with a shirt /polo or tee design to individualise your look.