Testimonials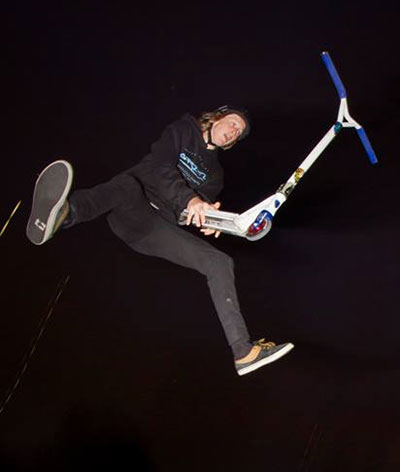 ACTIVE OUT THERE
24/07/2014
"Lindy and the team at Clothing Concepts were handballed an apparel project mid way through the process, they handled the numerous design changes with professionalism and perfectionism and delivered the stock on time to tight deadline! The resulting apparel for our team of sponsored scooters riders is of fantastic quality and looks fabulous. It's not easy keeping teenage boys happy but Lindy and her team have managed to achieve it!" – Maree at Active Outthere.
THE SMITH & LUCY LIU
To the prospective client.
I have had the good business fortune of working with "Clothing Concepts" for over 4 years but more importantly over 2 start-ups.
My vision for both businesses and uniforms were unique and in both of these start-up's I found working with Lindy to be professional, creative and when required – constructively critical.
I pride myself on my service to my customers and it is refreshing to deal with a business that reciprocates the same. During the time of our openings it was refreshing to know that that the time frames promised for delivery of the product happened "to the day"… if only all other aspects of our opening were on time.
It's one thing to provide business to someone but in most cases their service towards you after payment becomes complacent. The reason I keep dealing with Clothing Concepts is the "ongoing" great service I receive.
I would recommend "Clothing Concepts" to anyone and look forward to continue using them in the future.
Scott Borg
Director
0419 502 760
The Smith Restaurant & Bar Lucy Liu Kitchen & Bar
213 High Street 23 Oliver Lane
Prahran, 3181 Melbourne 3000

ZINC AT FEDERATION SQUARE
"Over the past 8 years I have opened many new and exciting restaurants, cafes and function centres and have tried with all elements of design to provide the best on offer.
One supplier who has consistently featured in each venue is Clothing Concepts for all elements of uniforms from the floor staff all the way through to the kitchen. Lindy is a well experienced person to deal with and makes an effort to understand the entire design and feel of an operation before offering her well thought out suggestions.
Clothing Concepts follows instructions well so budget, design and durability are never compromised. One off events have also never been a problem – we just call Lindy, let her know what the event is, the style required and the budget (usually low for one off events) and she makes the rest happen!"
AMANDA BLYTHMAN – GENERAL MANAGER

ROCKPOOL BAR AND GRILL (AT CROWN, MELBOURNE)
"Just wanted to say a resounding 'Thank you' for such a wonderful job on our uniforms. The staff tried their shirts on Friday and they looked fabulous! You have made this part of setting up a restaurant extremely easy and enjoyable. Thanks again!"
VANESSA CRICHTON – GENERAL MANAGER

HENLEY PROPERTIES
"Clothing Concepts supply the Henley Properties with a range of promotional products as well as our uniforms and corporate Apparel. We have found the service that they provide to be consistently the best on offer while the pricing is always competitive. We would recommend them to anyone."
ELIZABETH KIND – CHIEF OPERATING OFFICER

RSR GARAGE PTY LTD
"When I was looking for an item to promote RSR Garage, Clothing Concepts came up with the ideal product within our budget requirements. They gave me great advice on the best way to display our logos and therefore optimised the dollars we spent. I was extremely happy with the outcome."
ROB RAYMER – DIRECTOR